Frequently Asked Questions
Some users may face issues while uploading image files, and usually, these errors occur due to the way you've saved the image file.
If you are experiencing issues, please adhere to the following guidelines:
Location Images
In case you want to add images for specific locations and show them on your homepage, the recommended size for Location Images is 800×600.
Logo Images
The recommended size for logo icon is: 32×32, 64×64, 128×128
The recommended size for logo images on header is: 268×38
ATTENTION
Higher or Lower resolution may make the image lose focus and will blur the image causing its distortions. Logo sizes will differ depending on whether your logo has also texts. Some users may prefer to include only the logo itself without texts in it. You'll most likely to test it and check which one will fit better for your purpose.
Listing owners can manage all received reviews from the front end user dashboard.
If you own the listing, then log in to the site and go to the front end user dashboard. Then refer to the following option called Reviews > Reviews Received then choose any review and click on "See More", then click on "Reply this review" and a text editor will appear. There you will get the "Send Reply" option. Now if you want to reply just type comments and hit the "Send Reply" button.
STEP 1: Submit a New business listing or Claim an existing business.
STEP 2: After claiming a business listing a business owner from the Dashboard can go and start a new ads campaign as shown below.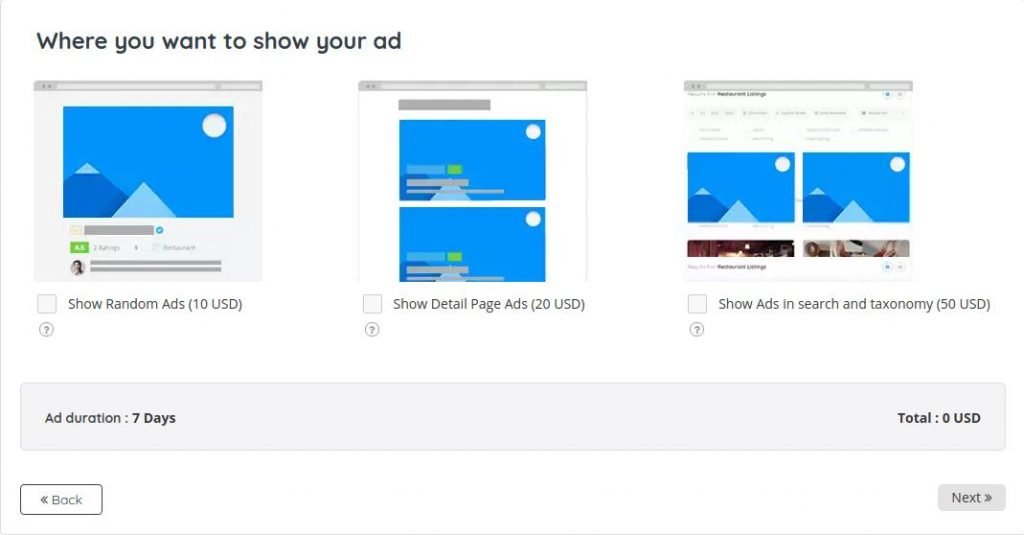 STEP 3: Select Ads Type. (Price and Position)
There are different Ads packages that can be offered, each with different location and price.
Show Details Page Ads:
The ads are the promoted listings shown on details page on the bottom right and throughout the website.
Show ads in Search & Taxonomy:
The ads are shown in the search result or category listing page.
STEP 4: Select Payment Type.
There are multiple payment options available (Incl. PayPal, Stripe)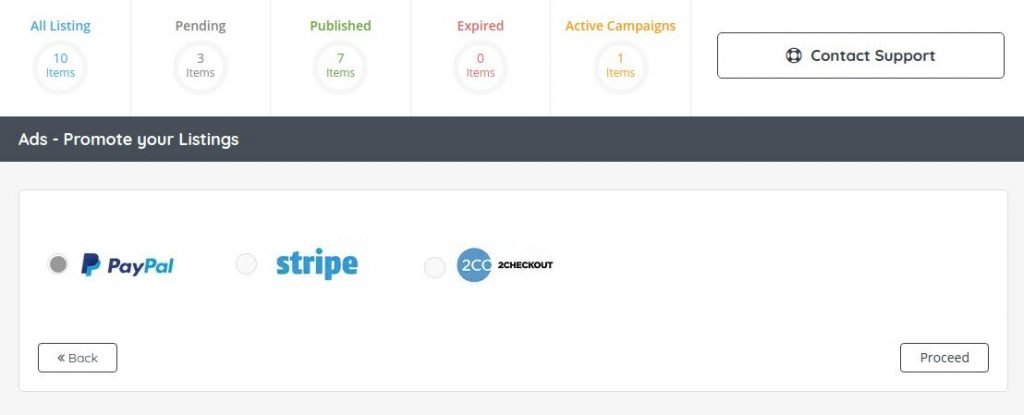 Once the payment is completed the ads can go live.